CAQH CORE Launches New Participant Dashboard
In February 2021, CAQH CORE launched a new CAQH CORE Participant Dashboard. This user-friendly platform will simplify how participants can engage with their current work groups and join new ones. It also includes a global calendar of all CAQH CORE events, and enables easy access to all work group documentation, rosters and meeting information.
If you are a CAQH CORE participant and did not receive an email with information about how to register, please email core@caqh.org.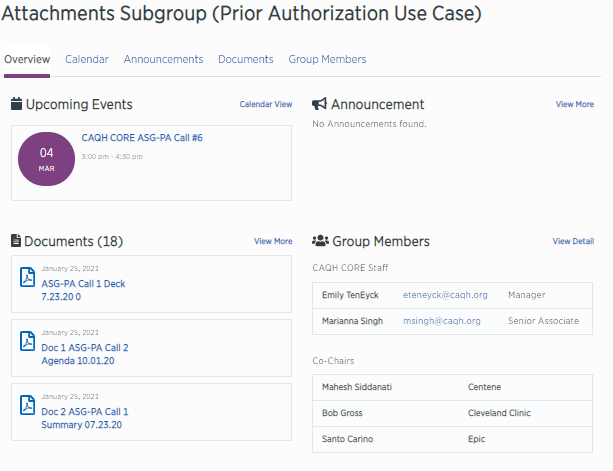 ​
A Preview of the CAQH CORE Participant Dashboard